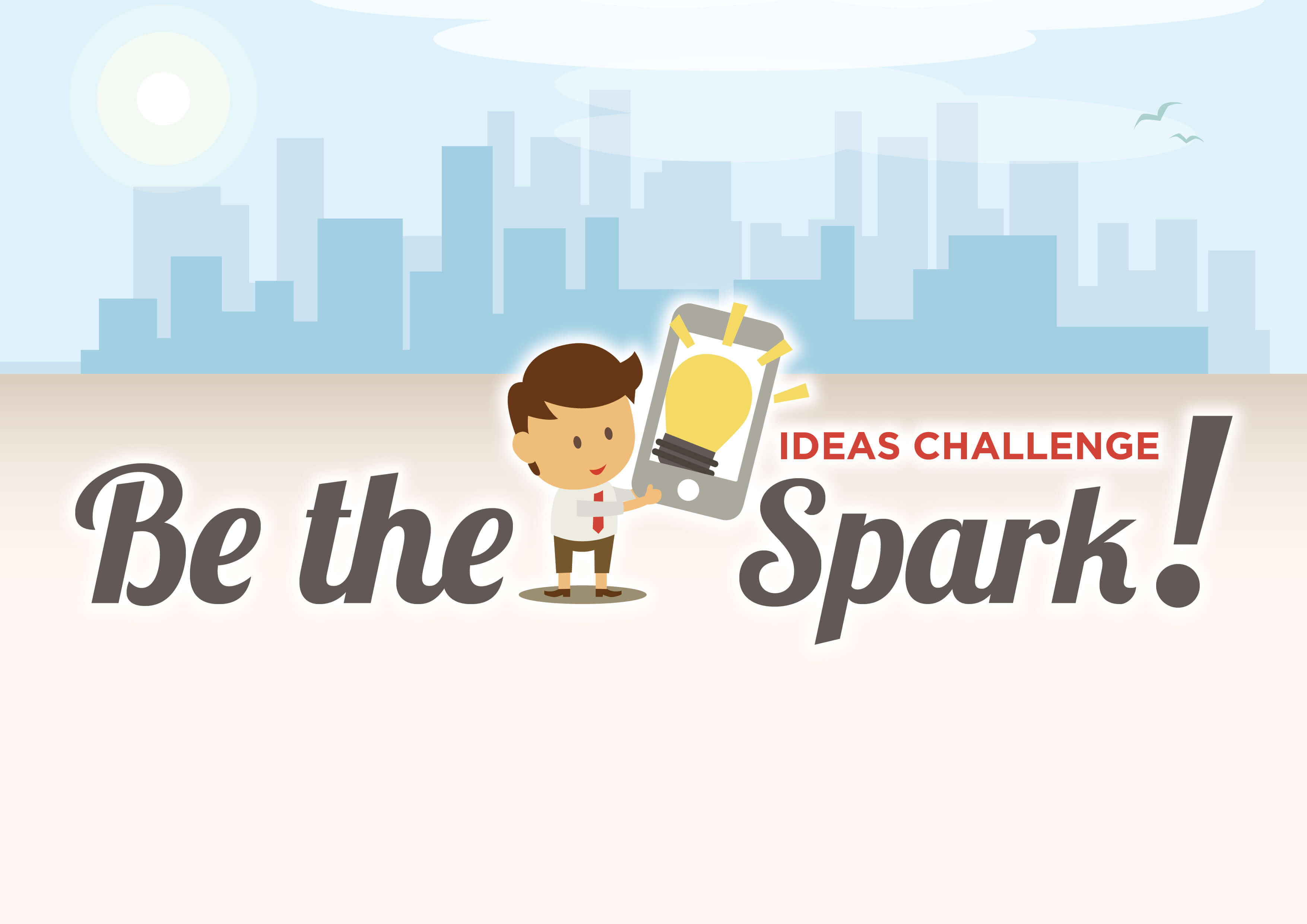 Project Requirements:
In 2014, GovTech (formerly known as IDA or (The Infocomm Development Authority of Singapore, awarded us the project to conceptualise and design an EDM campaign for "Suggest-an-app" Ideas Competition that seeks to garner creative and original proposals from the public for ideas on mobile or web services, to improve public service delivery.
Solutions for Client:
Our trendy design was on point and aimed at engaging the audiences while sending the call-for-action message across. With the proposed name of the Challenge being "Be the Spark", our designer appropriately created a mascot of a young man moving a light bulb to symbolise the moving and shaping of ideas. Our designer also selected a trendy earthy colour palette as the overall colour tone to depict and demonstrate to the audiences that life is comfortable but monotonous if one's dream remains on the notice board without further action. This concept also allows for flexible expansion of the design element that enables exciting design adaptations to discretely engage specific target audiences.
Deliverables:
Series of 5 EDMs
Design adaptation of various web banners for various sites