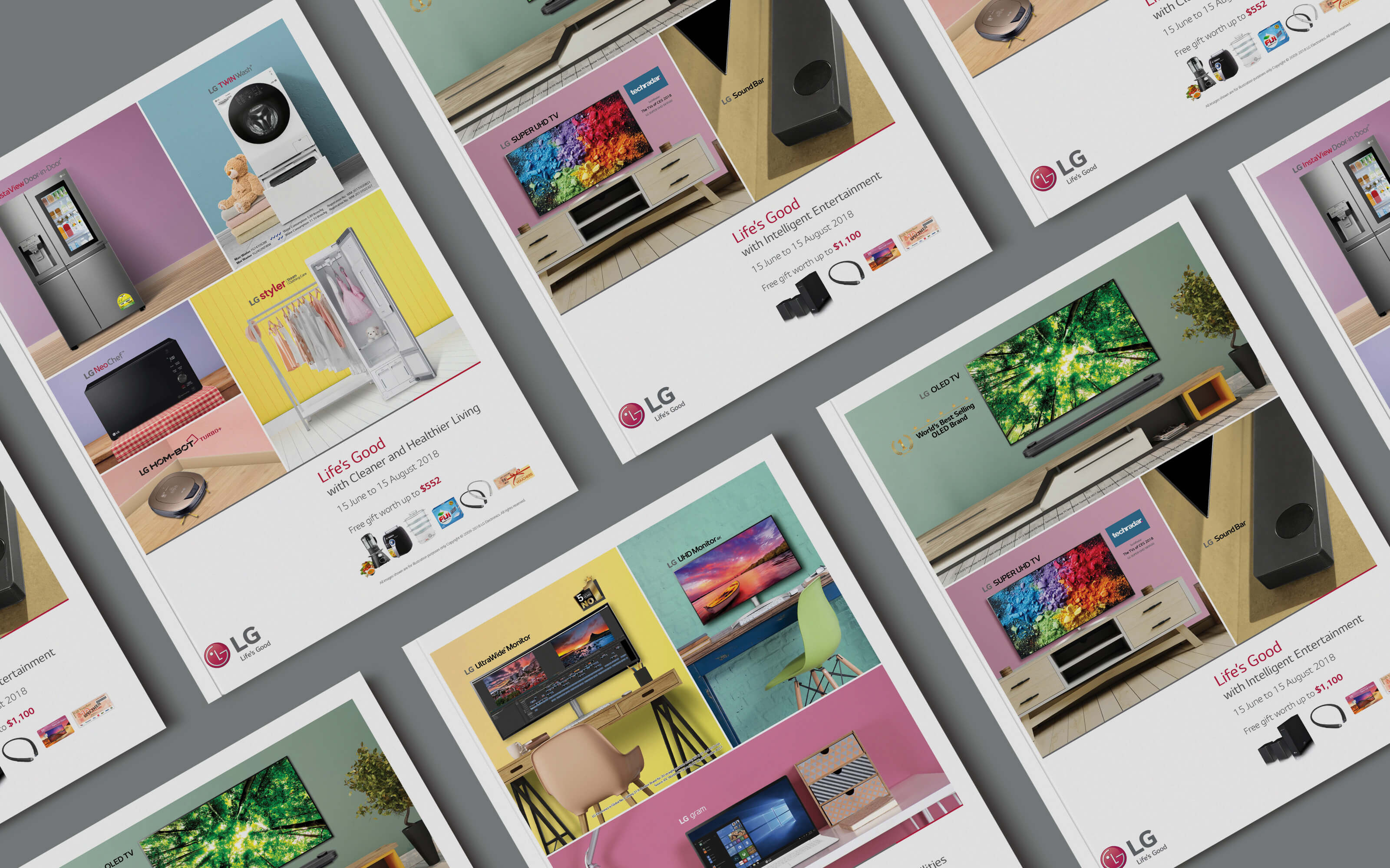 Integrated Marketing Campaign Design
Project Requirements:
Client requested for attention-grabbing island-wide sales campaign to help engage consumers. We were also required to develop a design concept that could fully comply with LG's branding guidelines as stipulated by LG HQ.
Solutions for Client:
Based on the client's brief and LG branding guidelines, we developed this design concept that was tastefully executed by making use of trendy yet wholesome pastel colours to enable LG's products to be outstanding and desirable to engage target audiences. This design concept required challenging photo editing work to effectively present the best of LG products. We also wrote copy for all collaterals.
Project Deliverables:
- Sales brochures (4 to 12pp) for different business units,
- Print advertisements for press and magazine
- Shop-front point-of-sales materials
- Outdoor advertisements (bus stop, large video wall & billboards)
- Digital banners on various web media