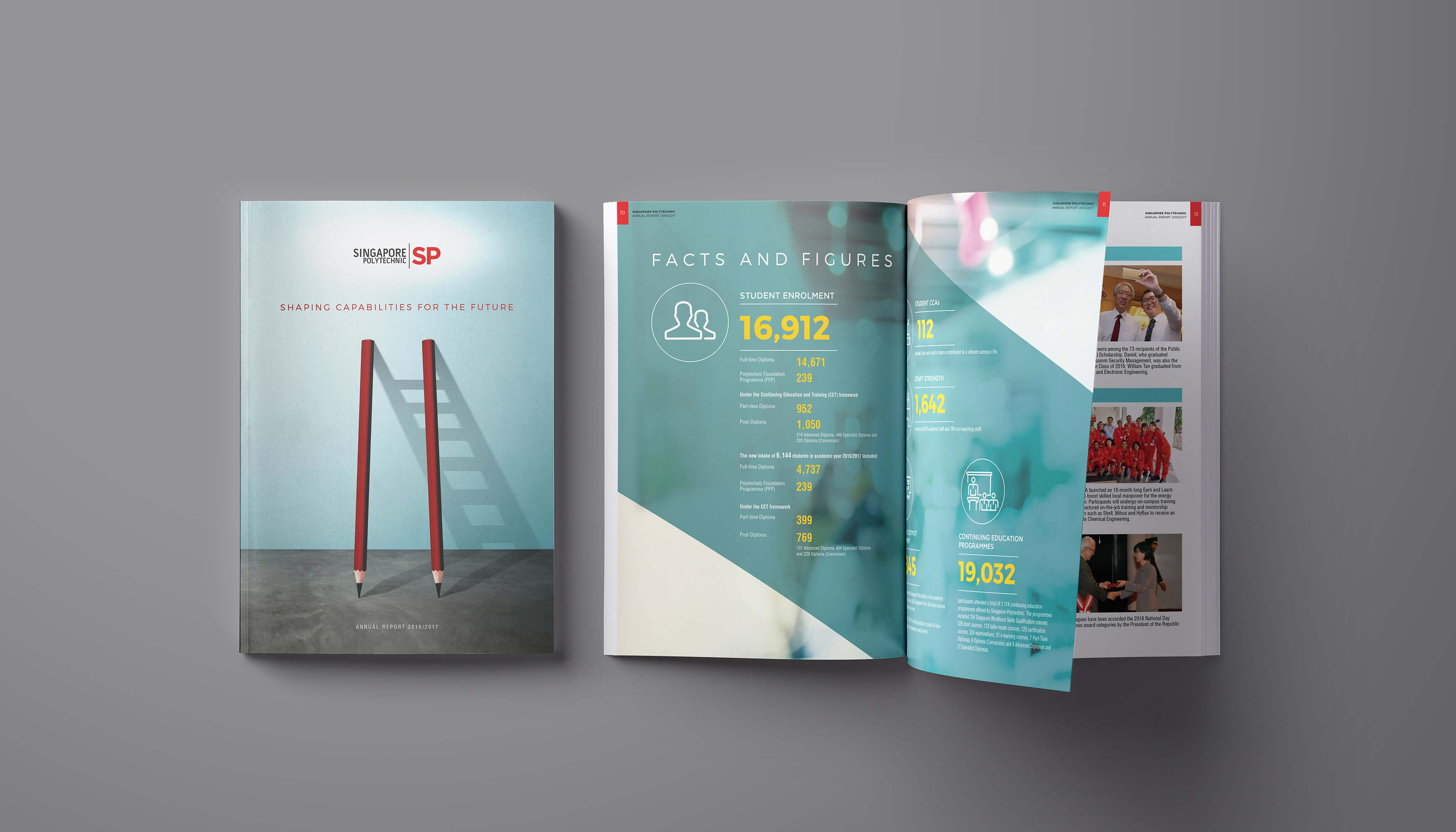 Project Requirements:
The SP Annual Report not only records the achievements of the institution but also outlines its future direction. It is targeted at government bodies, industry and overseas institutions, among others. Client required us to create design that can effectively report required information and smartly project SP as a first-class polytechnic leading the forefront of tertiary education. In addition, client also required the creation of a design that works well with SP's corporate identity theme.
Solutions for Client:
As SP is Singapore's first and one of the leading tertiary institutions and not just another corporate entity, creating the annual report design for SP was not a straightforward task. We took up the challenge for three consecutive years, electing for a bolder design direction to create a unique theme that ties in with the headline to deliver the client's required messages in a smart yet stylish manner.
Project Deliverables:
- 68-page Annual Report in pdf format
- EDM for announcement of availability of Annual Report
- CD sleeve design for CD containing SP Annual Report